Here are some more small optical illusion and visual perception related images you can link to from your own website / profile page.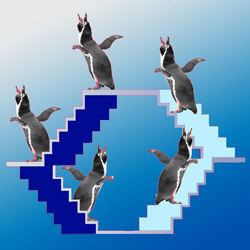 ---
An ever-receding staircase: these penguins are heading away from us, but will never get anywhere on this magic ring staircase.
---

Previous

Next
---
In case you missed them you can still view the first set of illusion pictures.