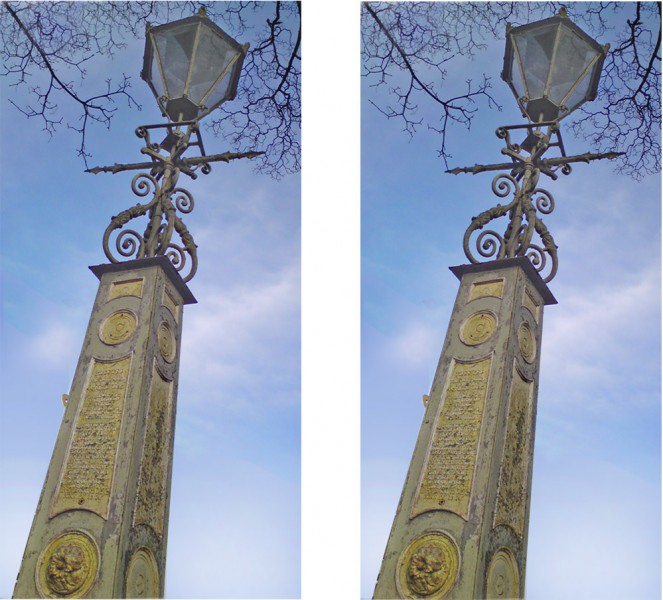 Only joking, but the right hand picture does seem to show this old lamp near me leaning over more than it does in the left hand picture.  But now check out the two pictures.  They're identical!  It's an illusion only recently reported by Frederick Kingdom and colleagues in McGill University (scroll down that link for their bit).  It's yet another demonstration of the strength of the size-constancy effect.  (See my earlier posts on the wonky window and paradoxical size-constancy).  What's remarkable about the McGill report is that it shows size-constancy coming into play even across the gap between two clearly separate pictures. I guess it means that at an early stage in trying to make sense of the visual scene, the brain just accepts the consistent depth cues in the two pictures as signalling that they are both part of one spatial scheme.
As Kingdom and colleagues demonstrated, the effect also works horizontally.  Here's a demo:

This time the platform looks pretty much the same in the two pictures (as it is – the pictures are of course once again identical). But rails to the right, seen at a more oblique angle, seem to point a bit more towards vertical in the right hand image than in the left hand one.